Posted in
Logo Design
Famous logos to draw inspiration from | Boise Logo Design | Black-Mansion Logo Designs
As every business owner would know by now, logos are more than just icons but have a much deeper meaning and influence than meets the ordinary eye.
A logo could plainly be a blend of colors with a pleasant appeal and for the right business, it could be a long-lasting impression that defines the brand and tells a story without saying any words.
Successful branding for your business is about telling a story that will influence customers' emotions – plain and simple.
Ever sat down to watch a movie and right before the start comes a mountain high up with clouds in the background?
In eight out of every 10, the answer to the above question is yes. The very sight of that graphic makes you realize the movie was produced by Paramount Pictures.
More interestingly, some people associate with the graphic , knowing it's a movie company but might have not paid attention enough to grasp the name in detail.
Such is the effect logos can have on your business and why it's important to have a logo with a long-lasting impression in the minds of customers, readers or viewers as the case may be.
It has to be said that logos do not have to be flashy or overly colorful to make sense. Here at Black Mansion, we'll be taking a look at some of the world's most famous logos that have set the tone and foundation for successful brand-customer relationship and appeal all over the world.
Coca-Cola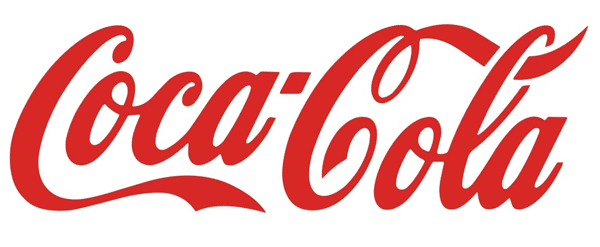 As per a report from Smashinglists, Coca-Cola is the world's sixth most valuable brand with a worth of over $232.32 billion. The Coca-Cola logo has seen a lot of changes since the product launched in 1886.
Why they are successful: Throughout the company's evolution, the soda brand's red and white color has remained consistent. Over time, the company maintained their dedication to associating themselves with happiness.
The palette also luckily matches the colours of Santa Claus, who has become somewhat of a Coca-Cola mascot, and has helped largely in connecting the brand with feelings of Christmas.
Google
Since 1998, Google has focused their brand around its playful, multicolored logo that sits above its search bar. Over time, that logo went through changes, becoming simpler and flatter, losing some thickness and even an exclamation mark. The Google logo design reached its latest innovation in 2015.
Why they are successful: Every second, millions of people from around the globe see this logo on their computer screen.
This is the epi-center of a website that gets a minimum of 100 billion visits per month. Surely, it' has to be something that lights up your day – which explains the multi-colours.
Google are well known for being a fun-filled company, and their colorful business logo certainly reflects that.
McDonald's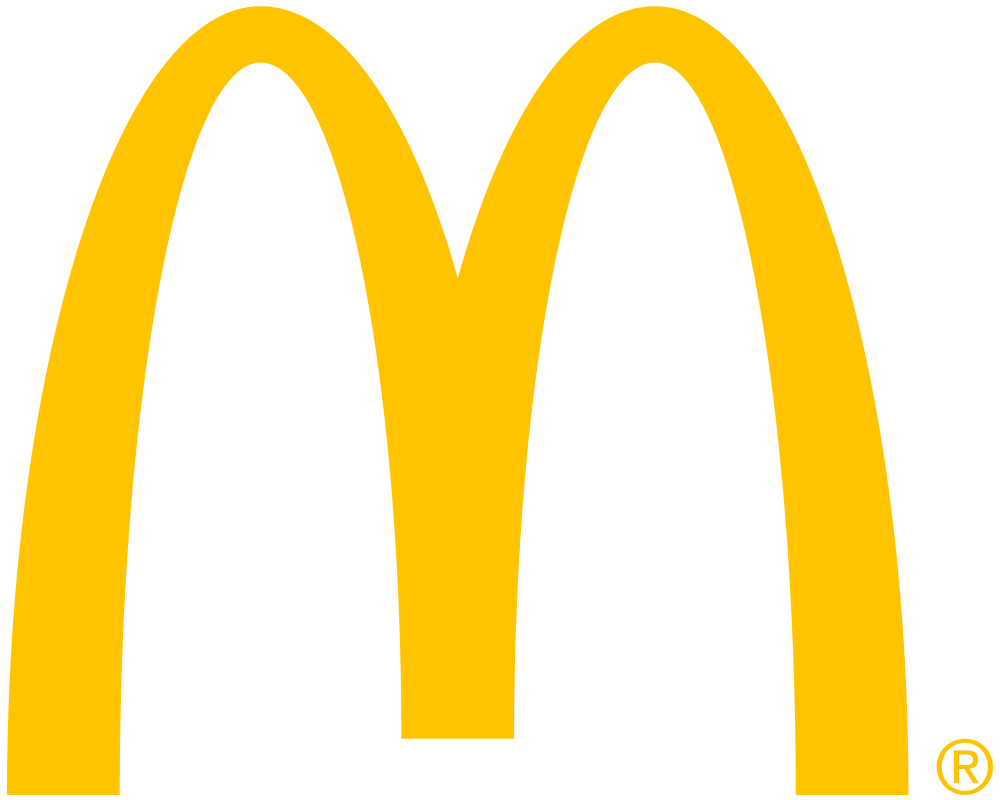 Of course, everyone recognizes the golden arches.
It's safe to say 70 out of every 100 have seen or heard about the brand McDonald's.
When you come across those golden arches, you know what they represent and might even feel your mouth start to water. They were first launched in 1968, but their creation has become symbolic for fast food lovers all over the world.
Why they are successful: The golden arches logo was initially modeled on one of the original restaurant designs. The design featured separate arches which looked like an "M" when seen from some certain angles. Now, there's no mistaking what that logo means.
The colors yellow and red (used in the background often) were significantly chosen as they are well known colors to stimulate appetite and indicate happiness too.
In terms of visibility, there's no argument that the bright, golden color can easily be spotted from across the road, appealing to all drivers and passersby to stop for a quick meal.
Apple
The Apple logo was commissioned to Rob Janoff in 1997.
He said Steve Jobs' sole instruction was "Don't make it cute." Imagine the look on the faces of the board when Ranoff came in with a slightly bitten Apple as the company's logo.
Weird looking is probably the answer but even a three-year-old knows an "Apple" and that simplicity has done wonders for the brand.
Janoff revealed he submitted only one design at the time. The rainbow-striped, bitten-apple logo. It was approved in no time and represents Apple till date. Although, the company shed it's rainbow stripes for a monochrome version highlighted by a black design.
Why they are successful: The one color logo is simple, scalable and most importantly very easy to identify. Combined with the fact that the eaten apple holds a possibility of meanings. From a biblical approach, it could mean one biting into an apple from the tree of knowledge. From a tech inclined view, it could mean a computer-lingo view of taking a "byte" of data.
Janoff made mention of these references as a "wink" in the logo, which he saw as very crucial in the foundation for the logo. Turned out to be a very smart move.
Gained some inspiration for your business? What next?
By now you should be gaining some sort of inspiration for your starting business or perhaps a more appealing change to your existing logo.
You can check out some logos we have previously designed here or can get in contact with us for some more extensive consultations.
By now, you're aware that a logo can define whether or not your business has a good chance of attracting customers. With us at Black-mansion, you get designs that would put your business on the right path to success.
---